At Country Hills Dentistry, our dental hygienists know how important preventive dental hygiene is, and we try to help prevent many serious dental problems by ensuring that the health of your smile is maintained.
Request Appointment
Dental Hygiene
Our dentists recommend visiting the dentist every six months to prevent dental issues and maintain the oral health of your teeth, gums, and mouth.
Our Dental Hygiene services include regular cleanings, gum disease prevention, soft tissue management, fresh breath maintenance, and more.
Regular preventive visits help protect your teeth from damage and can prevent serious issues from occurring in the first place.
Our dental team encourages proper oral health care routines at home and will guide you in the best care for your smile.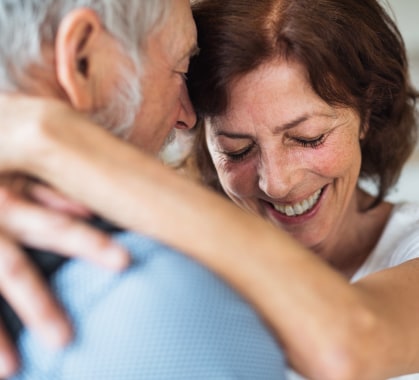 Maintain a Healthy Smile
The billions of bacteria growing inside our mouths never take a day off - so neither can we when it comes to maintaining good oral health! Ensuring you brush after meals, floss at least once a day and use an antimicrobial mouthwash will keep these bacteria at bay - helping you avoid bad breath and the nasty buildup known as gingivitis, plaque, cavities and tooth decay. These best practices also help you avoid serious diseases such as oral cancer.
Brush and clean your teeth every day.
Brush your teeth with a soft-bristled toothbrush at least twice a day to remove plaque from the surfaces of your teeth. Choose a toothbrush that fits the size and shape of your mouth. You should be able to reach all areas easily.
Ensure your toothpaste contains fluoride to help protect your teeth from decay. Don't forget to brush your tongue.
Floss to prevent gum disease.
While brushing is essential, it doesn't remove plaque from between your teeth. Floss to reach these areas and stimulate your gums, where unchecked bacteria will flourish. Drug stores sell ready-to-use dental flossers to make flossing easier.
Munch on crunchy fruits and vegetables.
Another great superfood for your overall health, fruits and vegetables are packed with fibre and are a good choice for your teeth - much healthier than snacks from a box.
Limit acidic food and beverages, and sugary snacks.
Conversely, there are some foods most of us reach for when hunger strikes that we should limit. Pop, fruit juices filled with sugar, and sugary snacks such as candy should be rare treats.
Sip on water.
Water is always a reliable teeth-safe beverage. Quenching your thirst daily promotes overall health and can help wash residue from acidic or sticky foods away between brushes.
Visit your dentist at least twice a year.
Everyone needs to maintain good oral health - even if you have no natural teeth or have dentures - and definitely if you notice any changes in your mouth's overall smell and taste.
Your dentist can stay on top of any changes and provide answers to questions you may have. Another plus: Going for your regular cleaning appointment is more affordable than getting a filling.