Your team at Country Hills Dentistry understands the importance of a confident smile. If you are missing teeth, your smile is affected. Our dentists can replace those missing teeth with permanent dental implants.
Request Appointment
What are dental implants?
A dental implant is an artificial tooth root made from titanium, which is inserted into the jawbone and capped with a crown or bridge which should result in a natural, aesthetically pleasing smile.
Inserting a dental implant is a two-step process.
After an implant has been placed into the jaw, implant restoration is the next step.
What will my new dental implant 'tooth' look like?
Every patient's smile is different.
The goal of the crown or bridge is to blend seamlessly into your natural smile.
Our team will select a shade and shape of crown or bridge that will be most aesthetically pleasing and functional for you.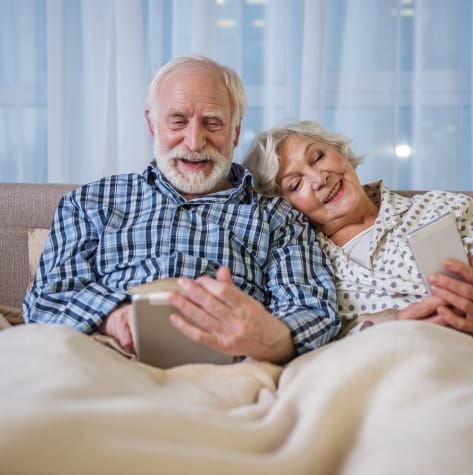 What are the benefits of dental implants?
Dental implants should provide a natural-looking, permanent solution to missing teeth. Dental Implants also protect against bone loss and patients can enjoy hard-to-chew foods such as raw vegetables without limitation, ensuring a healthy diet need not be compromised due to limited ability to chew.
What happens during dental implant restoration?
Restoration is the process of creating an artificial tooth and connecting it to the implant. The crown or bridge can only be attached when the tissue around the implant has completely healed. Once our team is confident that sufficient healing has occurred to allow us to proceed with the implant, we will place an abutment (a small metal post) by inserting it directly into the implant.
The abutment will attach directly to your crown or bridge. Once the abutment is in place, we will take an impression which will be used to construct your custom-made crown or bridge. A temporary crown or bridge will be attached to the abutment until your custom-fitted crown is ready. When your crown is available, another short appointment is required to place your final crown onto your abutment and ensure that it fits comfortably into your smile.
How will I know if I am a candidate for dental implants?
If you are missing teeth due to age, accident, or decay, and want a permanent solution to restore your smile, you might be a candidate for dental implants. Our team will be pleased to meet with you to discuss whether dental implants are right for you.
At Country Hills Dentistry, we want you to feel comfortable receiving the treatment you need. If you are interested in dental implants but suffer from anxiety about the procedure, speak with your dentist to see if dental sedation is a suitable option.
How do I care for a dental implant?
Dental implants are very durable and if well cared for, should last you a lifetime. You should care for your implant as you would care for your natural teeth, with daily brushing and flossing, and regular checkups and cleanings. Our team will be happy to discuss the proper care of implants and answer any questions you may have.